When you think of world-class shopping destinations, Honolulu, the capital city of Hawaii, may not necessarily come to mind. While visitors flock to this sunny city for the stunning beaches, glittering ocean views, and surfing, Honolulu also has plenty of fun and trendy boutiques to explore. Many are locally owned and operated businesses that sell everything from eclectic clothing items to Hawaiian-made decor! Read on to discover where to find these incredible shopping opportunities.
Fighting Eel is located in downtown Honolulu, but with four locations on Oahu, Fighting Eel is one of the island's boutique staples. The brand was born and raised in Hawaii, created by designers Rona Bennett and Lan Chung in 2003, and focuses on crafting simplistic, livable garments. Specializing in luxury women's apparel, Fighting Eel boasts a curated selection of pieces that will suit any lifestyle, from the polished professional to the laid-back beachcomber. Fighting Eel's sister-line Ava Sky is an athletic-wear collection perfect for women on the move. All of their pieces are made in Hawaii, so you can feel great about supporting local creators—and look great doing it!  
From the second you step into this bright and airy boutique, you'll feel welcomed. This sunshiny corner store owned by Missy Owens Mull lies in the heart of Chinatown and offers a pleasant shopping experience, with natural light flooding in through wide front windows.

Chat with polite and helpful staff members as you browse Owens & Co.'s selection of curated home goods and gifts. Many items, like soaps and Kantha quilts, are locally made, and visitors love the selection of comfy baby clothing. The jewelry counter showcases gorgeous pieces by local Hawaiian designers, such as Imi Jewelry, which would make wonderful gifts for your loved ones. Don't forget to check out the selection of greeting cards and boxed stationery, as well as the ever-popular potted succulents!
Say goodbye to tourist traps. This chic boutique is frequented by locals who love the clean-lined clothing options. Stocked with handmade Honolulu goods, Roberta Oaks is the ideal place to find something distinctively Hawaiian, whether you're looking for jewelry, fragrances, home goods, or kids' clothing.

Roberta Oaks is particularly loved for its Aloha shirts. The prints are eye-catching and colorful without appearing tacky or ostentatious. Due to the quick turnover rate and the fact that they're designed and produced in small batches, these shirts instantly become collectibles. There are many Aloha shirt options for women as well, perfectly suited for tying into a crop top or pairing with denim cutoffs for your day on the beach.

If you're looking for home goods, Roberta Oaks has you covered. You can find a wide range of items, from cozy blankets and throws to bar goods, such as flasks and coasters. You'll definitely want to look into the shop's amazing art prints, featuring artwork by Nick Kuchar that depicts minimalist Hawaiian scenery in beautifully muted colors. The art reflects owner and designer Roberta Oaks's aesthetic: retro 1960s flair combining travel themes and mid-century modern Hawaiian design.
Since 2007, fishcake has been an active and important part of Honolulu's design scene. This shop is much more than a boutique; at its heart, it's a designer showroom that spotlights vintage pop-ups, classes, events, and exhibits. It aims to provide "furniture, accessories, and art for the home," which is evident the moment you step through fishcake's front doors. With a minimalist and contemporary design, it's immediately clear that this is a unique place in the heart of Honolulu.

The store regularly shines a light on local vendors by carrying their exceptional products, including kitchenware, luxurious hammocks, colorful throw pillows, authentic Hawaiian ukeleles, and, of course, incredible art pieces, including prints and sculptures. Early morning shoppers can stop by the Morning Glass Coffee + Cafe situated at the front of the store to get their caffeine fix.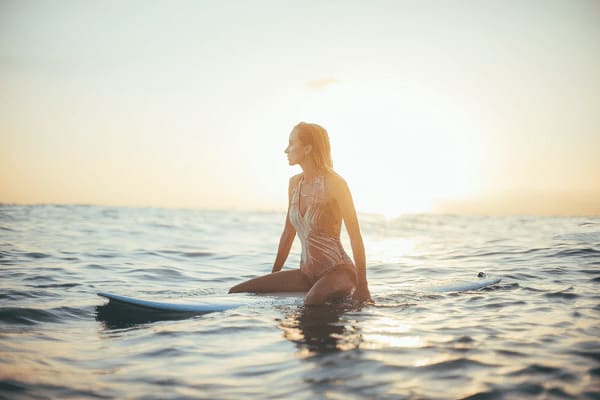 5. WIMINI
This small boutique on Honolulu's South King Street offers handprinted goods designed by one of the shop's founders, Tokyo-born Yutaka Chino. Influenced by his surfing, fishing, and hiking experiences in Hawaii, Chino also incorporates Japanese characters as a nod to his heritage.
In the spirit of Hawaii, WIMINI is truly an eco-friendly shop. The inks used in Chino's printmaking are water-based, proven to benefit the environment and be consumer-friendly. The printers also utilize Hawaii's plentiful sunlight to expose their screens, rather than electrical exposure units. WIMINI's T-shirts are produced in a tiny Los Angeles factory before being handprinted one at a time in Hawaii.
Chino's iconic printing is available on baby onesies, tote bags, unisex hats, and T-shirts for kids and adults. You'll also want to view WIMINI's selection of stylish calendars and art prints, the right touch to bring a bit of Hawaiian culture to your living space!
One of Honolulu's most notable boutiques, Hound & Quail is a throwback to another century. From the minute you see their dark and dramatic storefront, you'll know you're in for a wild ride! Filled with beautiful vintage furniture, leather goods, and other unusual items, this shop has been providing its patrons with a truly different shopping experience since 2011. Hawaii natives Mark Pei and Travis Flazer founded Hound & Quail, hoping to showcase reasonably priced goods not just from Hawaii but from all over the world.

Creative shoppers will love perusing the selection of old-world goods ranging from lighting to cameras to telephones. And there are loads of decorative knick-knacks that would look at home in a Victorian mansion. You can even view a collection of taxidermy! The store may be small, but it's absolutely worth spending time looking over everything this one-of-a-kind shop has to offer. On your way out, stop by Hound & Quail's Outpost, a basement event space where locals hold art shows and classes.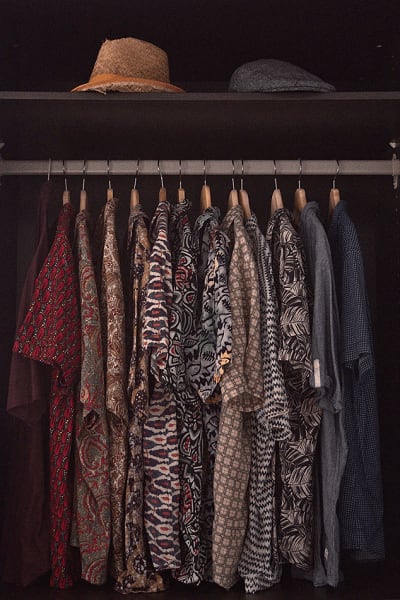 On the hunt for a festive Aloha shirt? Kealopiko is the place for you! Originally known for their men's shirts, they've recently expanded to women's clothing, home goods, and chic gifts. The boutique opened in 2006, founded by three friends setting out to design Hawaiian T-shirts with a fresh and original spin. Over the years, the friends moved from screenprinting to high-end production, creating fashionable items that locals adored.

Kealopiko's Aloha shirts are available in a variety of cheery colors, from navy to coral to yellow. Wearing one of these pieces is the optimal way to show off your Hawaiian pride! You can also browse beautifully patterned pillows, art prints, and journals. Each item at Kealopiko has a meaning behind it; some even come with a tag that tells the story behind the item.
Animal lovers rejoice! The Public Pet boutique has everything you need to display your love for your furry friend and for your pets to delight in. Cofounders Jordan Lee and Matthew Guevara pride themselves on offering organic, holistic, and locally sourced items for cats and dogs. As stated on their website, The Public Pet's mission statement is, "If you take care of your pet, then your pet will take care of you."

Dogs will love snacking on ahi and beef sirloin treats, while cats can opt for pureed tuna, chicken, and scallop snacks. Keep your pet looking on-trend in a brightly patterned bandana or fine leather collar and leash! They'll love playing with squeaky toys fashioned to look like shaved ice, sushi, and bento boxes, and cats will find hours of entertainment with the store's tasty catnip toys.

But The Public Pet isn't just for the family pets. Humans can celebrate their love for animals with cute T-shirts, pins, and other accessories! The shop frequently works with local designers to add new items, including pride merchandise and sassy tags for your pet's collar.
This Hawaiian sportswear brand is based in Honolulu and has cultivated a loyal fan base ever since its 2013 launch. Located on Auahi Street, Salvage Public is the place to go for quintessentially Hawaiian goods! At their heart, they are a surf brand, infusing Hawaiian culture into all of their products.

The brainchild of Joseph Serrao, Noah Serrao, and Napali Souza, Salvage Public has a studio and showroom in the Kaimuki neighborhood, in addition to their retail store at South Shore Market.

Salvage Public's clothing is designed to appeal to the local surfing culture, naturally incorporating surfing terminology into their products. Their sweatshirts, shorts, and T-shirts are comfortable, designed for the laid-back customer who's spending a day on the beach or in search of the perfect wave. Stock up on boardshorts in a range of colors, from charcoal gray to cobalt to sage. Try on a pair of polarized sunglasses from the store's extensive inventory so you'll be ready for those brilliant Honolulu mornings. You can even represent the brand with one of the store's many fun, colorful stickers.
This bohemian jewelry store is the place to buy gifts for your loved ones — or if you're looking to treat yourself with a fabulous locally made piece! The gift shop also serves as a home base for Cindy Yokoyama, a Honolulu jewelry designer who makes incredible earrings, necklaces, and bracelets. The shop is also filled with lively art prints to brighten up your home!

Ginger13 offers a wide variety of gemstone-incorporated Haole Indian mala necklaces. Each gem offers something different, from aventurine (good luck and abundance) to jasper (creativity and willpower) to amethyst (protection from negative energy). Created by local artists and jewelry makers, the beautiful offerings at Ginger13 will take your breath away.

Browsing Honolulu, HI, real estate to find your ideal home? Contact Tracy Allen, Hawaii realtor, today! We'll be happy to assist you in your search for Honolulu luxury homes.