The beautiful Diamond Head neighborhood is one of Honolulu's most desirable areas, with incredible luxury homes on the waterfront and plenty of amazing things to do. Named by 19th-century sailors after the calcite crystals sprinkled along the mountain's summit, Diamond Head is truly a jewel along the Oahu coast. Read on to learn more about why locals love living here!
Stunning Scenery
No matter where you are in Diamond Head, you'll likely have an amazing view of the ocean, mountain, or city. The area is filled with lush greenery, the sky is almost perpetually blue, and the glittering ocean serves as a jaw-dropping backdrop to everyday life in Diamond Head. The coast is lined with amazing parks, including
Sans Souci State Recreation Park
, the sandy and sunny
Diamond Head Beach Park
, and the oceanfront
Kapi'olani Regional Park
.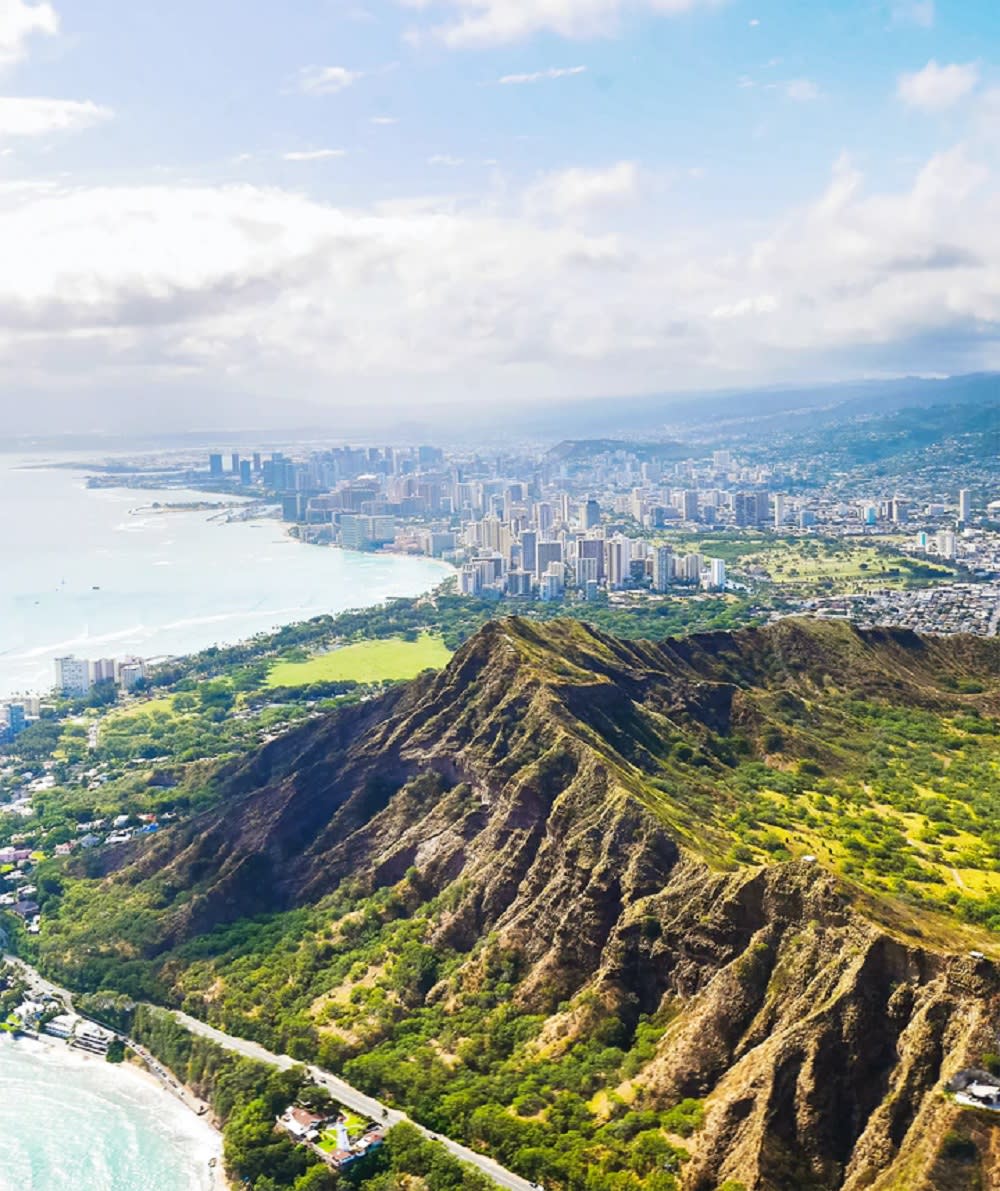 It's no wonder that Diamond Head is one of Oahu's most photographed and painted places. The scenic Diamond Head landscape adorns many postcards, calendars, and posters. Of course, the area is particularly renowned for the famous and eponymous volcanic tuff cone. The Diamond Head volcanic cone is part of the Honolulu Volcanic Series, a group of Oahu volcanoes, and is estimated to be between 400,000 and 500,000 years old—surprisingly, much younger than the rest of the Ko'olau Mountain Range. Today, the tuff cone is a designated State Monument, and Diamond Head itself was declared a National Natural Landmark in 1968.

Throughout the 1960s and 1970s, residents took advantage of the stunning Diamond Head scenery by holding various concerts and festivals at the crater. Referred to as Diamond Head Crater Festivals or Hawaiian Woodstock, these musical celebrations hosted popular acts including Styx, Journey, and The Grateful Dead. Due to noise and environmental concerns, these concerts ceased after the '70s, but the legacy remains.
Luxurious Homes
If you're looking for an incredible luxury property in a prime Oahu location, Diamond Head is the place to look! From high-end oceanfront condominiums to sprawling beach estates, this area boasts a multitude of homes that will take your breath away.

Diamond Head is a quiet and calm neighborhood, which adds to the allure for wealthy homebuyers looking for privacy. Many of these oceanfront homes feature glass walls and wide windows, letting in plenty of natural light and offering incredible views of the local sights. In addition to lovely tropical trees, plants, and foliage, luxury Diamond Head homes often feature modern swimming pools, water features, and lush gardens, creating a quintessentially Hawaiian atmosphere. Many beautiful homes are located along the famous Diamond Head Road, which runs along the Oahu coastline, yet many are also just steps away from the beautiful and secluded beach parks.

Looking for something a bit cozier? In addition to various sprawling modern estates, Diamond Head is also home to smaller historical abodes. You'll find some beautiful and unique gingerbread-style homes built during the 1920s and 1930s along the water. Many of these homes are actually on the National Historic Registry, allowing them to qualify for tax exemptions—and giving you a major talking point for visitors.
If condo living is more your thing, check out state-of-the-art complexes like
Diamond Head Ambassador
. Located on desirable Kalakaua Avenue, this community includes three elegant and modern buildings constructed in a Japanese architectural style. Amenities at Diamond Head Ambassador include top-notch security, lush gardens, swimming pools, a convenient meeting room, and a stunning penthouse. There's also the luxe
Sans Souci
complex—French for "without worries." Residents of this oceanfront community live a stress-free life, enjoying sweeping Diamond Head views from each unit, easy access to the sandy beach, and close proximity to fine dining and entertainment options. To find the condo that's right for you, browse one of the
fourteen other nearby complexes
.
Amazing Local Restaurants
Diamond Head may be a quiet area of Honolulu, but the neighborhood doesn't lack things to do. Locals love the family-owned and operated
South Shore Grill
, a casual restaurant on Honolulu's Monsarrat Avenue that serves plate lunches of hamburger steak, sauteed Cajun garlic shrimp, and their delicious Mauka Makai surf and turf, where diners can choose between kalbi or BBQ chicken, plus ono (fish) or garlic shrimp. South Shore Grill is also known for its tasty fish tacos, which feature locally-made corn tortilla, slaw, tomato, and green onion—an authentic taste of Hawaii! These tacos are available in several varieties, including grilled Cajun ono fish or chicken breast—both served with aioli, boneless kalbi steak, and sauteed Cajun garlic shrimp. A veggie taco option is also available, packed with delicious macadamia nut pesto, carrots, and tomatoes.
Diamond Head Market & Grill
is another local staple. Breakfasts here are next-level; load up a breakfast plate with two eggs (cooked your way!), a choice of bacon, ham, spam, or Portuguese sausage, white or brown rice, a slice of delicious cornbread, and fresh fruit. You can also grab some tasty kimchi fried rice or a fluffy omelet made-to-order. Ready for lunch or dinner? Order one of Diamond Head's signature plates, which all come with white or brown rice and a tossed salad. Some local favorites include the portobello mushroom plate, the Chinese BBQ-influenced char siu chicken, the tasty wasabi shoyu ahi steak with a signature ginger sauce, and many more. This restaurant is also known for its incredible bakery, where you can take home sweet treats like their chocolate decadence torte, passion orange cheesecake, and more!
Stroll along Diamond Head's Monsarrat Avenue to find your new favorite local hangout. There are several cozy coffee shops to explore, including the unique
Ars Cafe
, a comfortable space that doubles as an art gallery that will bring you plenty of morning inspiration as you sip your drink. There's also Bogart's Cafe, a casual and cash-only spot that offers açai bowls and fried rice in addition to delicious drinks like cappuccinos, Thai lattes, and Viennese mochas. Looking for a yummy breakfast with your coffee? Stop by trendy and bright hangout
Cafe Morey's
, known as "Honolulu's freshest cafe," for decadent fruit-topped pancakes, healthy açai bowls, and of course, their signature fried rice. You'll want to try their Ultimate Egg Benedict, which can be customized with grilled bacon, avocado, smoked salmon, and crab.

Looking for something familiar? Monsarrat Avenue is also home to plenty of your favorite coffee shop chains, including Coffee Bean & Tea Leaf and Dunkin'—always great places to get your morning caffeine fix.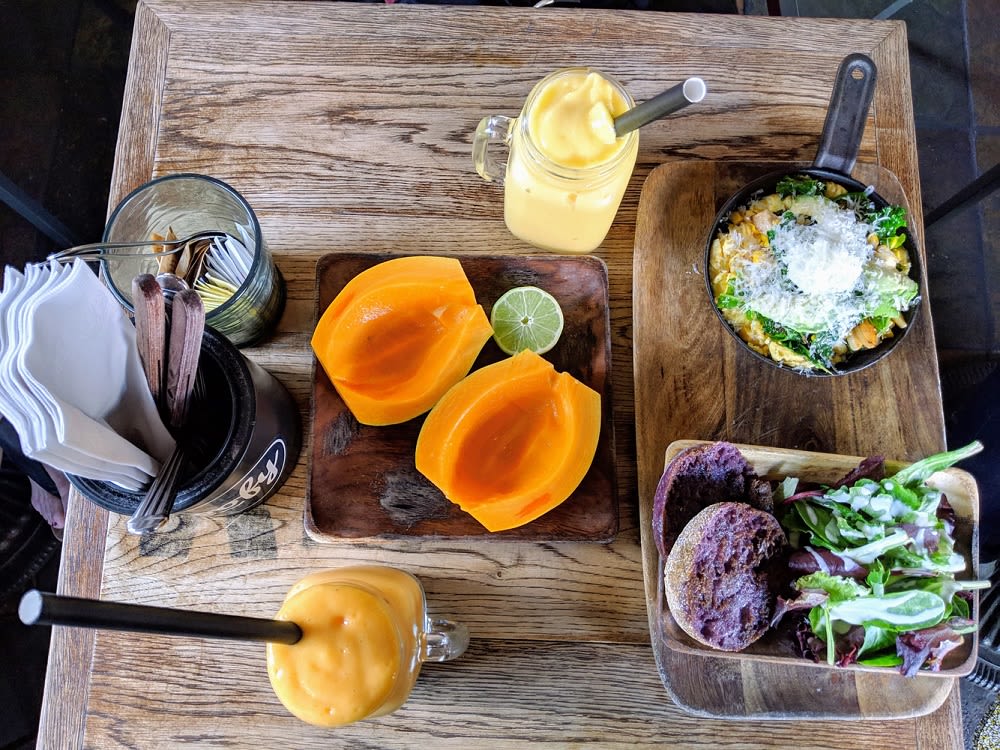 Community Feel
Diamond Head is a small area of Honolulu, but it's still energetic, home to plenty of residents who enjoy their privacy as well as coming together to meet with neighbors. Whether you're visiting new friends during a sunny beach day or connecting over coffee in town, the community of Diamond Head truly thrives.
On Sunday mornings and Tuesday nights, hit up the
KCC Farmers' Market
for the best fresh produce Oahu has to offer. Located at Kapi'olani Community College on Diamond Head Road, this market is the perfect place to find delicious and locally-grown fruits, vegetables, and plants. Local farmers operate the stands, available to answer any questions you might have. The community comes together at the farmers' market to enjoy live music and entertainment and sample plates prepared by the fantastic local restaurants.
Outdoor Adventures
When you live in Diamond Head, you definitely want to get outside and enjoy your stunning surroundings. Fortunately, there are plenty of ways to do this, whether you're interested in hiking, photography, or exploring the many beaches!
The 300-acre
Kapi'olani Regional Park
is famous for being the second-oldest of Hawaii's public parks. Named after Queen Kapi'olani, this grassy area is packed with amazing activities for the whole family to enjoy! The beautiful green space is a great place to relax with friends amongst the palm trees, play a tennis game on the nearby courts, or try out the archery range. Catch an outdoor concert or show at the
Waikiki Shell
or explore the 42-acre
Honolulu Zoo
, where you can come face-to-face with some fascinating animals like the Burmese python, the Aldabra tortoise, the African wild dog, and many more!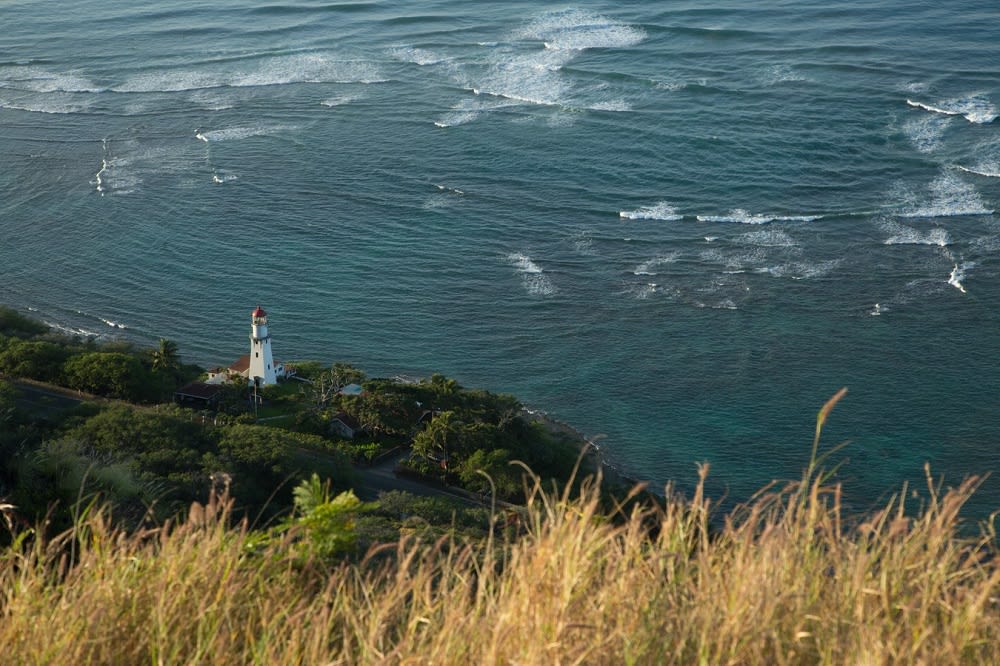 Of course, the highlight of Diamond Head is the spectacular
Diamond Head Summit Trail
. This hike will take you up 560 feet in elevation; the trail itself was built in 1908 as part of Oahu's coastal defense system. The Diamond Head crater was also used for military operations in the early 20th century. Today, the summit trail hike isn't just good exercise—it's a walk back in time, allowing visitors to learn about the fascinating military and geological history! Hikers who reach the top will be rewarded with legendary, panoramic views of the ocean and city far below.
Browsing Diamond Head real estate to find your perfect home?
Contact Tracy Allen
today! We'll be happy to assist you in your search for Honolulu luxury homes.