Fall is one of those seasons that bring about the most decorations. From Halloween and Thanksgiving, our homes evolve to suit the chillier weather, with cozier furnishings and warmer ambiance.
While this sounds great in theory, it doesn't take into account the challenges presented by the lack of fall weather received by modern houses in Hawaii. While temperatures do take a slight dip, it's not enough to need several layers of blankets. However, if you're still in the decorating mood, don't be discouraged! There are still some fantastic ways to spruce up your home by trying some fun full trends in your Honolulu home. Read on to learn more!
1. Switch Up Your Color Schemes
Take a break from the traditional fall trappings of red, orange, and yellow and swap them out for neutrals, earth tones, and subtle palates. Find some white or cream pumpkins, eucalyptus, and tall, natural grasses for touches of fall that don't sit as generic sells on grocery stores shelves. This year, opt out of the all-grey or white sterile environments. Bringing pops of contrasting color accents into your home will tie your space together while maintaining a cohesive seasonally appropriate design.
Utilize muted terracotta for houseplants, they'll add that feeling of placing cool hands by a warm fire without adding heat to your space. Amber glass bottles make excellent vases for fall blooms, tall grasses, pieces of dancing driftwood, and more. If you're wanting to opt for a more traditional feel, try out a pumpkin and chocolate theme for your area. Rich brown tones, creamy tans, and bold, burnt orange offer a different pop of color without leaning too heavily on cheesy decorations. Try out painting your interior doors in deep tones as well.
2. Bring on the Texture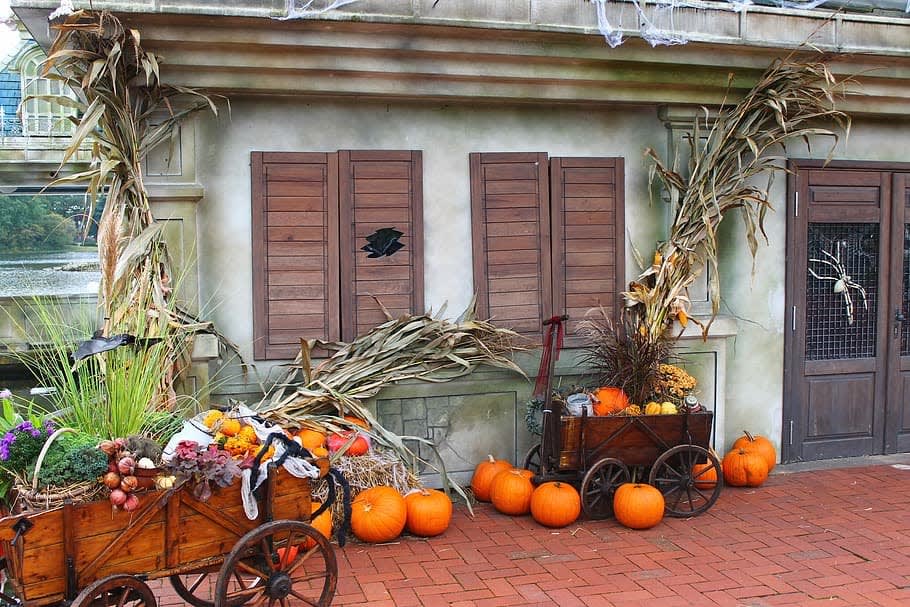 It's no longer on trend to have a cool, sterile space. After being stuck at home for the better part of the last year and a half, you may find yourself craving those personal touches that come with adding warmer textures and dimensions to your living space. Furniture using rattan, wicker, and cane can be great statement pieces for adding texture to a room. Distressed metal handles, picture frames, and other distressed metal decor items give the appearance of age.
Vintage candlesticks and personalized thrifted pieces are on trend this year, especially in brasses and golds or warm, retro florals. Don't be afraid to work texture into your linens, blankets, and bedding either. Using soft velvet, ribbed corduroy, and chunky knits and other multi-dimensional fabrics will pull the room together while providing different opportunities to use cooler colors like navy and emerald while still conveying warmth.
3. Make it Cozy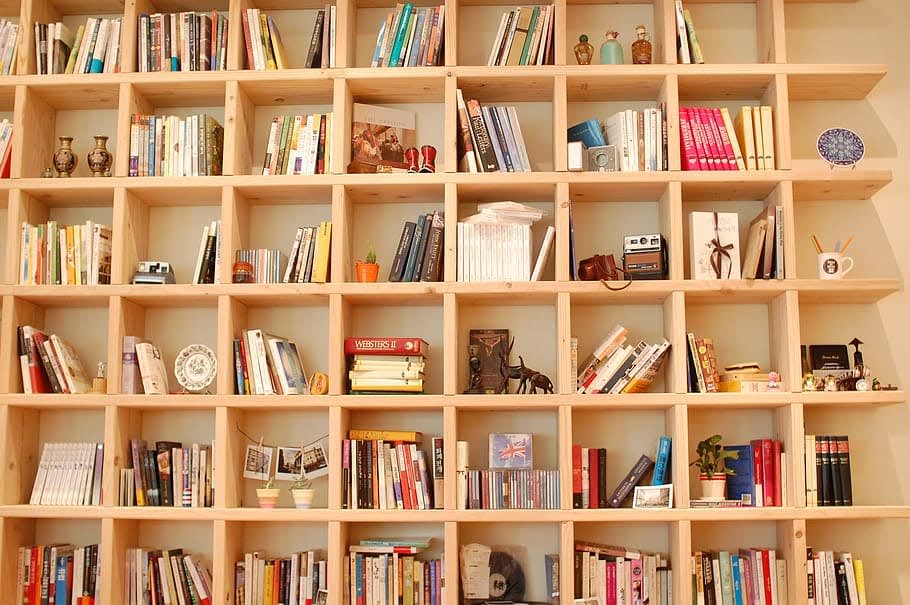 One of the main attractions to fall is the idea that we need to gather, to bring everyone together for holiday events, squeeze in some family time between back-to-school activities, or be grateful for the home and family we've been provided. Whatever the reason, each reason for coming together carries a note of coziness, of being warm from the inside despite the cooler weather that waits outside. Hawaii may not get too cold or get snow every year, but coziness can be conveyed through the decor in your home.
Open floor plans, while beautiful, are on their way out. With everyone spending so much time at home and needing their own space, open floor plans are inconvenient and no longer suit the average person's lifestyle. A room divider or mid-century modern furniture piece will break up a large space while maintaining the popular sightlines typical of open plans. The home's entertainment space may look different, but coming together should be valued more now than it ever has.
Bring all of your loved ones to the table and get them sitting a little closer together with bench seats. A thin textured tablecloth, place settings, and layered centerpieces will come together to warm your home and the hearts of your family and guests. Similar to the previous section, going for warmth in textures instead of colors will help you celebrate the season without feeling like you're sitting in the middle of dry leaves. Fall colors are beautiful to look at but let's leave some of that natural beauty outside.
4. Bring the Outside In
Decorating during the fall season has been based on appreciating the changing outdoors for a long time. This is evident in the common use of faux leaf garlands, gourds, cornucopias, and scarecrow decorations around many homes. While it's still a great idea to draw inspiration from nature, it's worth it to try a more refined approach.
Bringing the outside in can mean using cotton, mohair, or bamboo textiles as natural fabrics around your home, such as using burlap as a layer for a table runner or it can be taken as literally as utilizing reclaimed wood furniture pieces created with pieces of natural driftwood. If you'd like to get more creative with your natural surroundings, create a set of sand and seashell centerpieces, utilize mature and cleaned-out coconut shells as small natural accents, or even coffee beans in a container can add a warmer touch. Remember to work with a color scheme for a cohesive design.
5. Mood Lighting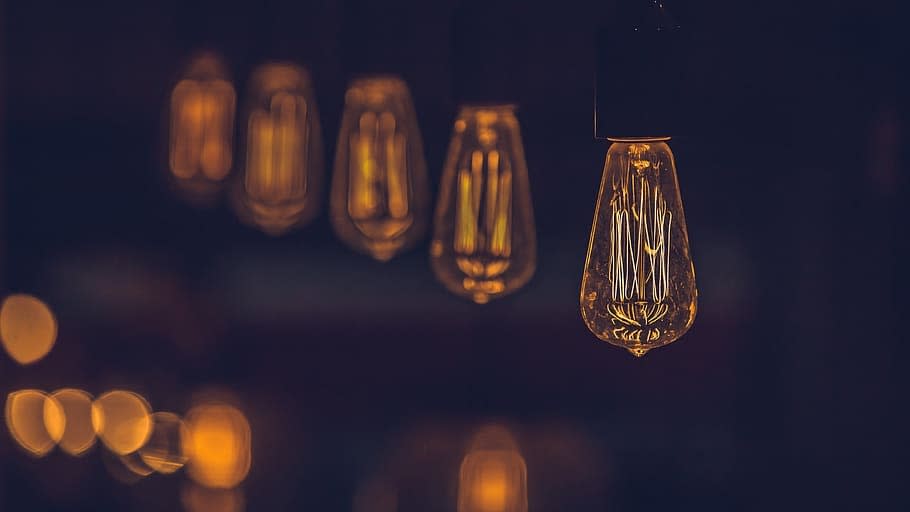 When autumn brings shorter days, light is a feature you want to utilize as much as possible. Natural light especially should be maximized, but when the sun has finally set too low for the day, there are a few different lighting options. Scented candles are common decor items this time of year, and they can bring that sense of warmth and coziness without driving up your thermostat.
Edison bulbs are a rustic, low-toned decor element that is sure to add some charm. Install them on lampposts for industrial tones or cover with natural hemp or a cream-colored shade. To bring together some of the distressed metals with the lighting, find a vintage camping style lantern and fill the glass area with a warm-toned bulb or a string of cream-colored lights. If you need help choosing fixtures that provide your desired ambiance, visit Lighting Concepts on S Beretania Street, and browse their lighting showroom for the perfect pieces.
6. Fall in Love with your Bathroom
You may not think of your bathroom as a space that's subject to trends in the same way the rest of your home does, but that's where you'd be wrong. Gone are the days when bathrooms are white, sterile places. Invited in are warm tones in shades of terracotta, rust, caramel, and biscuit via wood look tiles, metallic fixtures in copper or brass, and statement lighting pieces such as backlit mirrors and medicine cabinets. Bold black bathrooms are coming into style, and with new wall paint being more durable, hypoallergenic, and stain-resistant, adding a new coat of paint can prove advantageous. Floating vanity countertops are venturing into multiple shades of quartz and marble. They're surrounded by non-traditional subway tile patterns or textures.
Bathroom decor in 2021 is erring on the side of minimalism while giving an emphasis to making your cleansing experience more of a retreat. Showers and baths are both finding their way inside master bathrooms, with showers getting larger and tubs that are made for soaking. Shower tiles will trend towards large format patterns with fewer grout lines. Flat, free-standing bathtubs will gain preference over large clawfoots and decorative tub bases.
These designs are all about easier bathroom cleaning so you can spend more time relaxing. Add warmth and a touch of luxury to your bathroom by adding swagger window dressings that extend all the way down to heated flooring. If you'd like to view fixtures, tubs, vanities, and other bathroom pieces in person, consider visiting The Bathroom Store in Honolulu. For twenty-five years this family-owned business has assisted customers with bathroom renovations and builds for residential and commercial businesses.
If you're dreaming of finding a new luxury home in Honolulu to decorate for the seasons, reach out to Honolulu real estate agent Tracy Allen today! There's a piece of Honolulu, HI real estate waiting for your personal touch.