Sprinkled throughout the colorful corners of this tropical destination, Honolulu's dessert shops cater to tourists and residents with a frosted onslaught of sweets, fit to satisfy any craving. If you're looking for the perfect treat to satisfy your sweet tooth—or to brighten up your date night—do yourself a favor and hunt down a treat at each of Honolulu's best dessert shops.
Malu Honolulu
Although not exclusively a dessert shop, Malu Honolulu is a popular place to grab a treat. Although they serve some awesome savory bites like kimchi and kimbap, Malu Honolulu's main specialization is dessert. Selling a variety of delicious cakes, cookies, and ice cream, Malu Honolulu is perfect for satisfying your sweet tooth. They have a rotating menu, including a monthly cake roll, as well as a daily dessert. If you're looking for some fresh baked goods, Malu Honolulu sells bake-at-home Strawberry Milk Cookies—and try this shop's signature jelly drinks alongside your favorite items.
Frostcity
Frostcity is a family-owned shop offering many classic frozen favorites. Perfect for those hot Hawaii days, Frostcity creates in-house and homemade frozen desserts with inspiration from traditional Taiwanese recipes. The menu at Frostcity is made up of a revolving selection of flavors for snow ice. Not to be confused with snow cones or ice cream, snow ice is a delightful blend of the two that results in a smooth and refreshing treat offering—and an escape from the heat. Other items include smoothies, dessert soups, and tasty drinks.
Magnolia Ice Cream & Treats
Located across Kalakaua Avenue from Waikiki Beach, Magnolia Ice Cream & Treats is an ice cream shop offering a wide variety of flavors. While their specialty is ice cream, Magnolia also serves halo-halo, a traditional frozen Filipino dessert. Translating to "mix-mix", halo-halo usually comprises shaved ice, ice cream, a variety of fruits, rice pop, sweet yams, gelatin, and sweet corn or garbanzo beans. In terms of classic ice cream, Magnolia is known for its tropical fruit flavors and refreshing atmosphere.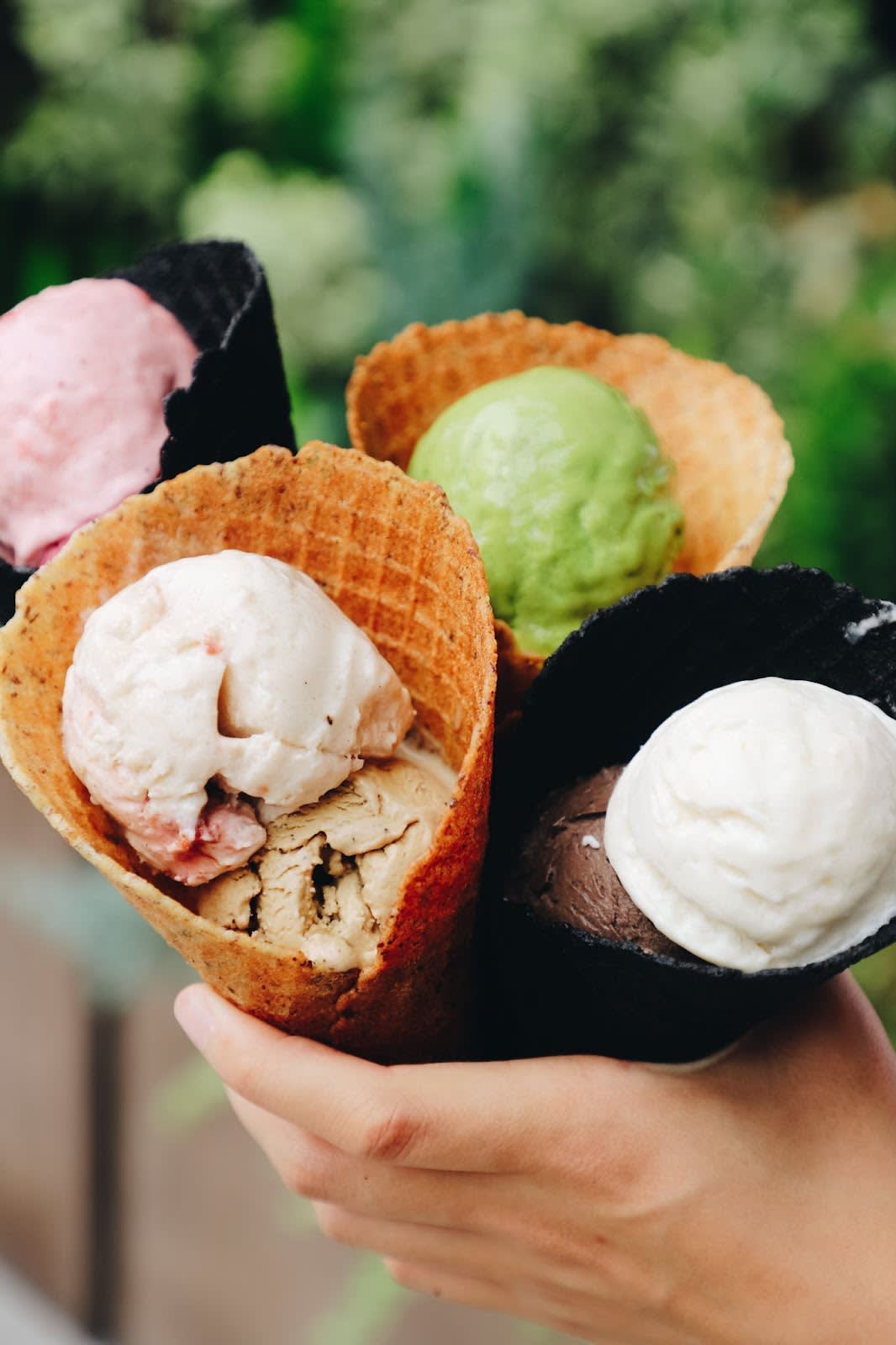 Lappert's Hawaii
Lappert's Hawaii is a local chain known for its coffee and desserts. This particular spot is located within the Hilton Hawaiian Village Waikiki Beach Resort and is perfect for visitors and residents alike. Lappert's sells a large variety of ice creams in both traditional and Hawaiian flavors. Alongside traditional favorites like chocolate, cookie dough, and banana fudge, you can find unique Hawaiian flavors such as Kona coffee, Kauai Pie, and Kona Lava Java. Ice cream isn't their only dessert option, and they have a great selection of cookies. Many of Lappert's flavors are available in both cookie and ice cream form, but macadamia nuts are the local favorite.
Dave's Ice Cream At The Ilikai
Dave's Ice Cream At The Ilikai is a local favorite, serving the area for almost 30 years. With more than fifty flavors to choose from, Dave's Hawaiian Ice Cream (the parent company of this location) has one of the largest selections on the island. Best of all, Dave's Ice Cream is made fresh daily on Oahu and features everything from traditional flavors to homegrown creations. With accolades such as a mention in The Very Best Ice Cream book and being named one of the "Top 5 Exotic Ice Creams in America" by People Magazine, Dave's Ice Cream is easily one of the favorite ice cream shops on the island.
Café Glacé
With locations on either end of Waikiki, Café Glacé is a quaint pair of ice cream shops. This counter-serve shop has 32 flavors of ice cream alongside made-to-order crêpes, handmade pastries, coffee, and health bowls. With an upbeat attitude, Café Glacé offers a relaxed space to enjoy ice cream, coffee, or pastry of your choice out on the patio away from the sun. Stop by either location for tasty treats and great service.
Ice Monster Hawaii
Established in 2012, this location of the Ice Monster Hawaii brand is a lasting success. Using only the freshest ingredients (as well as healthier alternatives to ice cream), Ice Monster Hawaii is a counter-serve shop offering Taiwanese shaved ice with flavors such as papaya, mango, matcha, and tapioca. Ice Monster Hawaii is a great Honolulu location for a quick, tasty treat.
Honolulu Cookie Company
Honolulu Cookie Company is a popular cookie shop located on the first floor of the Waikiki Beach Walk. Known for its premium shortbread cookies, this cookie shop is beloved among locals for its Hawaiian-inspired sweets. Alongside their signature flavors, Honolulu Cookie Company also offers a seasonal menu, including such mainland favorites as pumpkin and peppermint. With packages available for a variety of occasions, the Honolulu Cookie Company is a great stopover when selecting the perfect sweet gift for your family or friends.
Shopping for more than ice cream in Honolulu?
If you're interested in moving to Honolulu, contact Tracy Allen to make your real estate journey feel like a vacation. Tracy is one of the top realtors on Oahu and has deep, personal knowledge of Honolulu's luxury real estate market. Buyers and sellers trust Tracy for local market insights, superb customer service, and client-centered negotiation.