There's no doubting Hawaii's popularity as a place to both visit and live. Particularly for those seeking an upscale, luxury lifestyle, there is much to love on the island chain's most populated island of Oahu, home to Honolulu.


Honolulu has a bevy of wonderfully unique, high-end neighborhoods, an outstanding restaurant, bar, and entertainment scene, and boasts an active social events calendar. While it may not offer the bright lights and big-city attractions of some of the mainland's west coast destinations, Honolulu believes that the more relaxed the vibe, the more enjoyable a place is.
Who are we to argue with paradise?
Hawaii's best-kept secret is that the most weather-friendly time to be out and about on an island seems to be the time when the fewest number of visitors plan trips. In other words, it's shaping up to be a picture-perfect spring 2022 on the island of Oahu. Let's get our calendars ready and explore the top things to do and the best events coming to Oahu and Honolulu between now and the start of summer in June.
Events coming soon to Honolulu
March
The social scene on Oahu gets going in March with several celebrations centered around Fat Tuesday, St Patrick's Day, and Prince Kuhio Day.


If you're looking to go out on St. Patrick's Day on Thursday, March 17, check with your favorite local restaurant, bar, or pub as the holidays grow closer. Due to the coronavirus, many establishments are waiting to announce official gatherings closer to the actual dates. If you want to be part of the revelry, keep an eye out for updates.


Don't forget —
Prince Kuhio Day
falls on Saturday, March 26 this year, with the official observance on Friday, March 25, so enjoy the three-day weekend!
April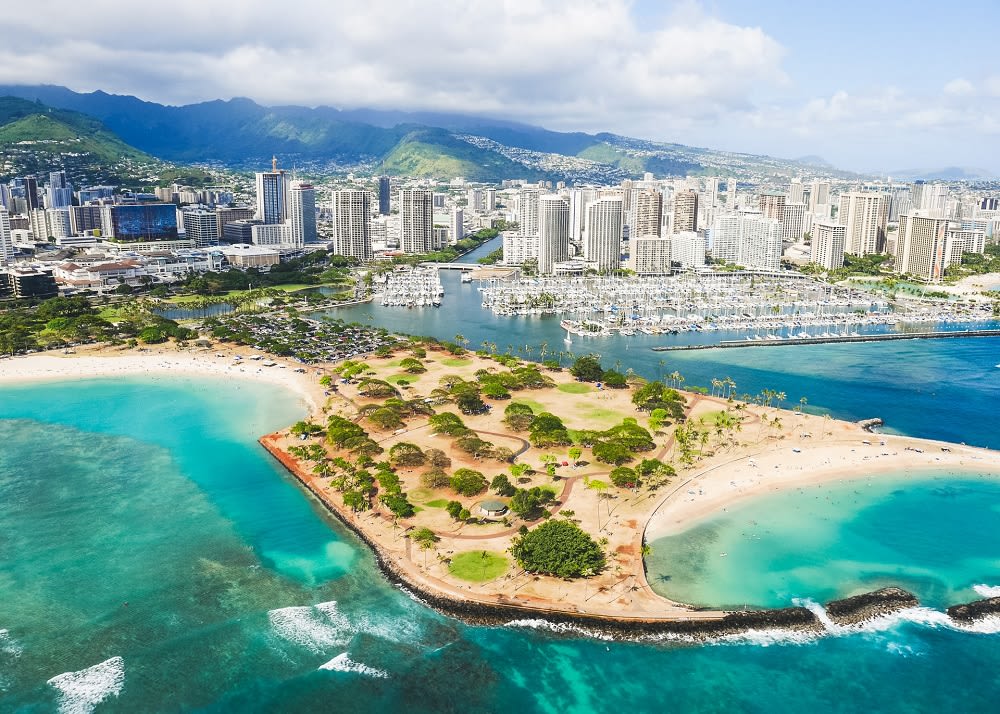 April is arguably the best month of the year to be in Honolulu.
Hawaii's largest half-marathon is back and in-person for 2022.
The Hapalua Half Marathon
commences on Sunday, April 10 by the Duke Kahanamoku Statue on Kalakaua Avenue in Honolulu and finishes in Kapiolani Park with medals for finishers and malasadas for all.
Do you like Spam? Do you like to jam? Then you should probably make it a point to head out to the
Waikiki Spam Jam
on Saturday, April 23. Five blocks, dozens of vendors, and three stages of entertainment are set up along Kalakaua Avenue to celebrate all things Spam.
If you're a fan of Comic-Con and want to immerse yourself in the hugely popular art of anime, the next logical step is a visit to Hawaii's ode to the classic comic book festival,
Kawaii Kon
, which will be held April 22 to April 24 at the Hawaii Convention Center in Honolulu. A three-day convention centered on Japanese anime (cartoons), manga (comics), and all facets of Japanese culture, the event is a cultural feast for fans, creatives, and those looking for something a bit different to explore.
If you missed the PGA Tour's Sony Open at Waialae Country Club in January, you have a second opportunity to catch world-class golf and many of the top professionals in the women's game at
The LOTTE Championship
. Though a course has yet to be determined (the 2021 event was held at Kapolei Golf Club), the Championship is scheduled for Oahu from Wednesday, April 13 to Saturday, April 16.
May
May allows the community to catch its breath before several popular festivals and native celebrations in June. While many events remain in flux due to the ongoing pandemic, May could yet see several events materialize across Oahu.


One event that is happening this May is also one of Hawaii's most popular. Lei Day is held annually on May 1, which happens to be a Sunday this year. A celebration that carries throughout the state, with each island contributing its own unique cultural festivals, Oahu will celebrate the
94th Annual Lei Day
event at Kapiolani Park, from 9 a.m. to 5:30 p.m. It will offer free lei-making workshops, lei-making competitions, food, and live music. This year's theme is Lei Wao Nahele — forest lei.
If you are planning a May trip to Oahu (or other areas of the state) or plan to already be in Hawaii in late April and early May, be mindful of Golden Week from April 29 to May 5, when Japanese vacationers descend upon the Islands of Hawaii to celebrate several holidays. It's a boon for the state's economy, but popular restaurants and attractions can be extremely busy. Though the coronavirus has tempered visitors the past two years, 2022 should begin a return to normalcy.
June
When spring starts to wane, and summer appears on the horizon, Hawaii begins to celebrate its deep cultural roots. Numerous parades and festivals occur across the island chain, centered around King Kamehameha Day on June 11.


Honoring the monarch who originally brought the disparate islands together and established the Kingdom of Hawaii, June is indeed a festive time. This year marks the 150th anniversary of the first King Kamehameha Day, which happened back in 1872. Festivities on Oahu include the 150th Annual King Kamehameha Celebration Floral Parade in Honolulu on June 11 and the Lei Draping on the King Kamehameha statue at Ali'iōlani Hale in downtown Honolulu


Also during this celebratory period, the annual
Pan-Pacific Festival
is scheduled from June 10 to June 12 in and around Waikiki. The three-day event is one of the best on Oahu and includes hula performances, plenty of live entertainment, and amazing food booths. While the 2021 event was canceled, organizers are hopeful for the return of this wonderful cultural event. Keep checking their website for updates as this is always a can't miss event.
More things to do in Honolulu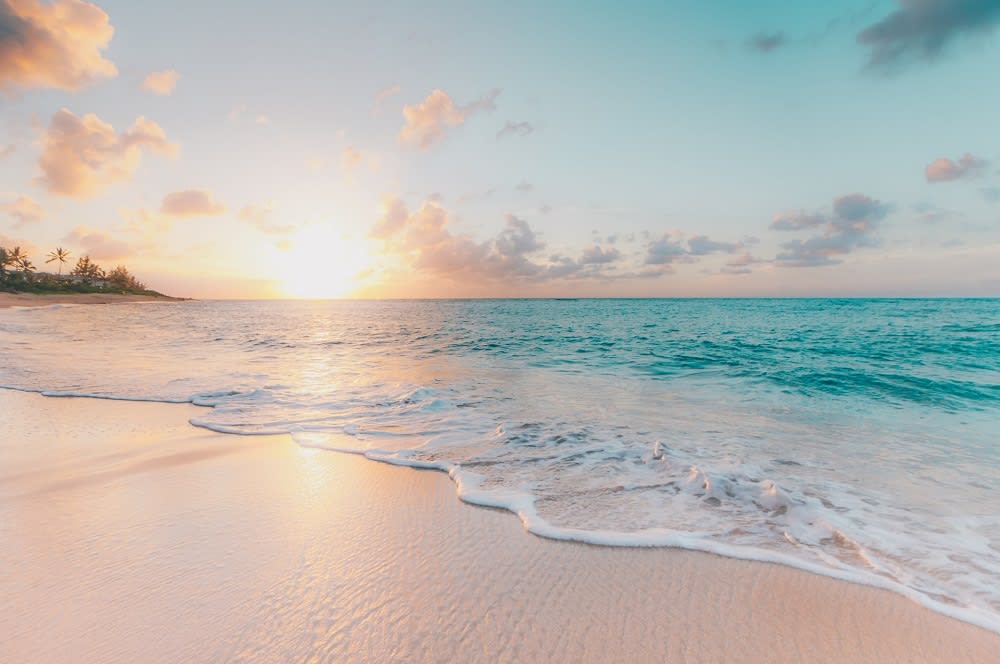 While those represent the culture highlights from February to June, there is a lot more fun to be had across Oahu throughout the first half of 2022, and as we are hopeful to see a slow return to normalcy, we expect both this list and the one above to continue to grow.
Farmers Markets
Oahu is home to several great
Farmers Markets
, each offering something different and all worthy of a visit throughout the year.
Kapiolani Community College, Saturdays 7:30 a.m. – 11:00 a.m., Honolulu

Ala Moana, Sundays 9:00 a.m. – 12:00 p.m., Ala Moana Center – Street Level, Fronting Atkinson Drive, Honolulu

Mililani, Sundays 8:00 a.m. 11:00 a.m., Mililani High School

Honolulu Farmers Market, Wednesdays 4:00 p.m. – 7:00 p.m., Neil Blaisdell Center

Kailua, Thursdays 5:00 p.m. – 7:30 p.m., Kailua Town
Oahu beaches
Of course, if you're simply in the mindset to relax, there are always Oahu's famous beaches for you to enjoy.
Sunset Beach

Waimea Bay Beach Park

Ehukai Beach (Banzai Pipeline)

Haleiwa Alii Beach State Park

Haleiwa Beach Park

Chun's Reef

Ke Waena Beach

Kawela Bay/Turtle Bay
Kualoa Regional Park

Makapuu Beach Park
Waikiki Beach (one of the world's most popular)

Waikiki - Duke's Beach

Waikiki - Kuhio Beach

Waikiki - Queen's Surf Beach

Waikiki - Sans Souci/Kaimana Beach Park

Ala Moana Regional Park

Magic Island Lagoon
Depot Beach Park

Makaha Beach

Keawaula Beach (Yokohama Beach)

Ko Olina Resort and Marina
Looking for Honolulu real estate?
Contact Tracy Allen
today to start your home buying or selling journey. From
Diamond Head
real estate to
Kahala
or Waianae homes for sale, allow Tracy and her years of experience and expertise to be your guide to Honolulu's luxury real estate market.