Whether you're searching for the best private or public schools in Honolulu for your children or looking to continue your own educational enrichment, Honolulu has a wealth of options for every student. Below are the institutions to research when considering schools in Honolulu.
Punahou School
Located at 1601 Punahou Street, Punahou School is one of Oahu's lauded private schools. Described as a college preparatory school, Punahou School serves students K-12 and seeks to instill a love of learning to last a lifetime. As an institution that celebrates diversity and self-expression, Punahou School aims to create a safe learning environment where students can learn to question, think critically, and grow through personal exploration—and is consistently ranked among the best scoring schools on the island. Visual and performing arts are an integral part of student life, while also supporting a strong athletics program. The combination helps Punahou School be a well-rounded space for kids to find what they enjoy.
'Iolani School
'Iolani School is another private K-12 school located within Honolulu. 'Iolani School is a culturally diverse college preparatory school founded on Christian principles and supports more than two thousand students each year across its curriculum. 'Iolani School creates a well-rounded student body by offering opportunities for extracurricular activity, such as their sports teams and performing arts. With renowned college counseling also available to students, 'Iolani provides everything your student could need to succeed while moving toward higher education.
The Academy Learning Hub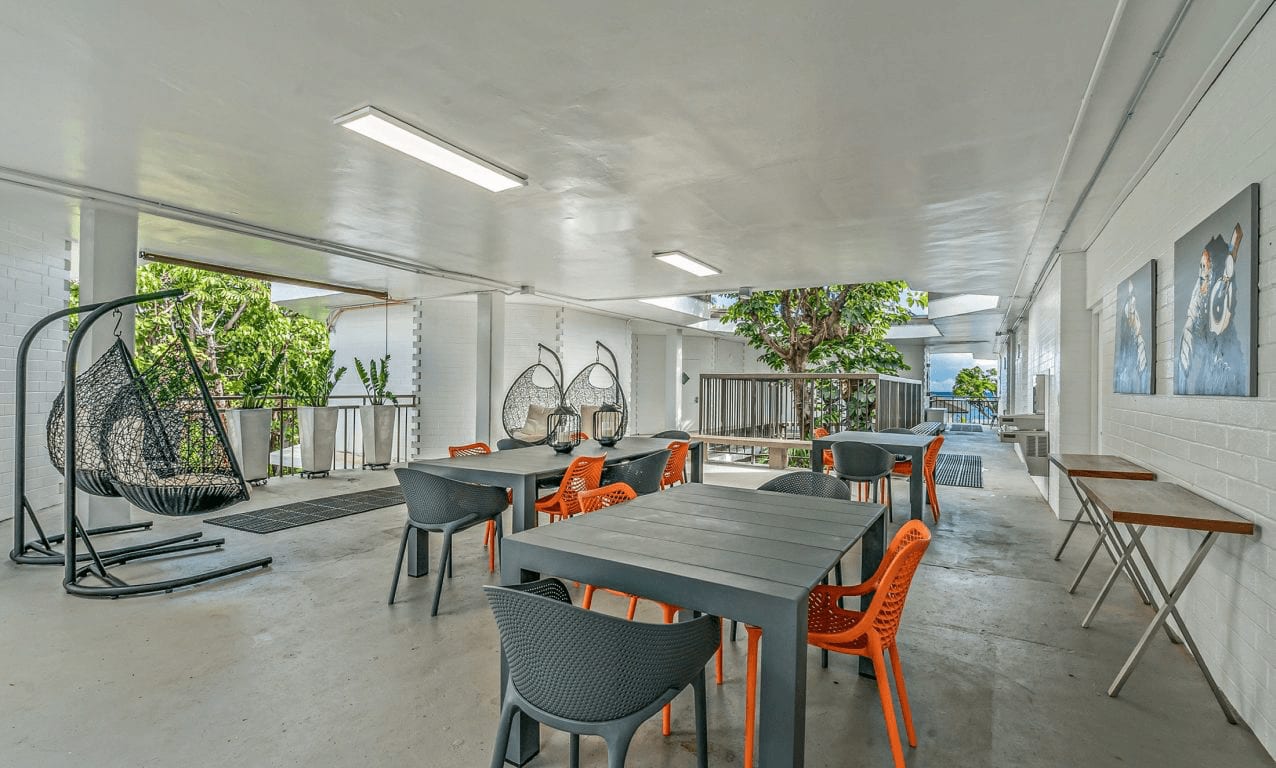 Photo courtesy of The Academy Learning Hub
The Academy Learning Hub is a valuable educational space for Honolulu residents of all ages and backgrounds. For those looking to learn something new or to hone an existing skill, The Academy Learning Hub offers a variety of classes to choose from. Whether you want to learn how to cook delicious meals, improve your dance skills, or upgrade your resume with a professional trades class, this hub for activity and learning will be able to help. A valuable asset for families is the hub's preschool and tutoring program, intended to support parents who are seeking out new skills with safe, reliable, and educational childcare. No matter what you're hoping to learn, The Academy Learning Hub has the staff and community to support you along the way.
Honolulu Community College
Honolulu Community College offers students the tools they need to succeed in a variety of professions and disciplines of higher education. Whether you're taking psychology courses or trying to learn more about Hawaiian culture, the community college's liberal arts curriculum will guide you along the way. Another great academic aspect of Honolulu Community College is its career and technical education. Spanning a variety of trades and community-focused careers, the curriculum at HCC will prepare you for the job (and future) you want. Check out the HCC website for a complete list of current courses.
The University of Hawai'i at Mānoa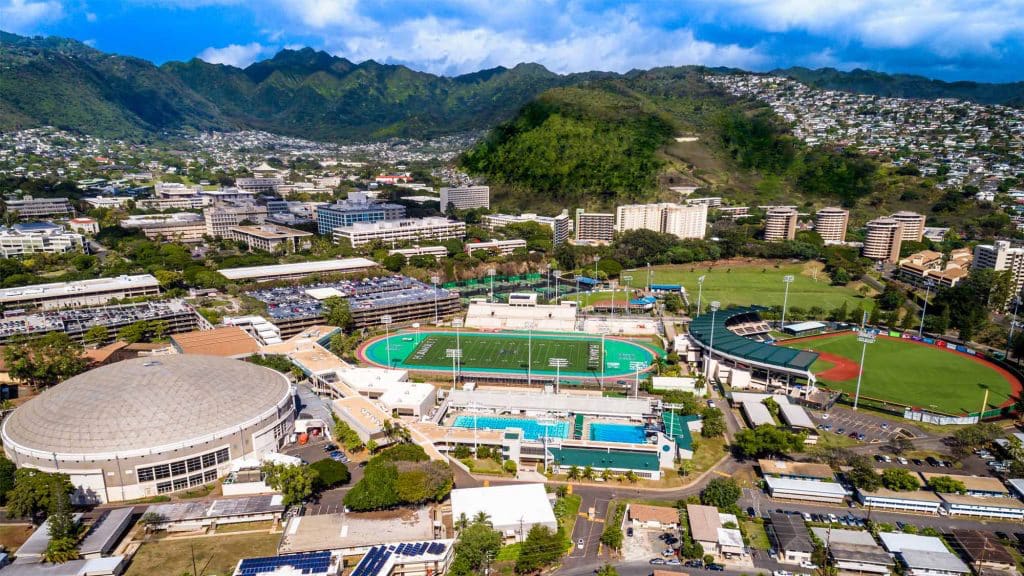 Photo credit: the University of Hawai'i at Mānoa
For those considering higher education, one of the best options in Honolulu is the University of Hawai'i at Mānoa. Established back in 1907, the University of Hawai'i at Mānoa is the oldest and largest of the University of Hawaii's ten campuses. Offering hundreds of degrees from undergraduate to professional, the University of Hawai'i at Mānoa is widely recognized for its volcanology, astrology, and oceanography programs. With Division I athletics, UH is also perfect for athletic scholars. Affordable and high quality, the education at the University of Hawai'i is hard to beat.
Chaminade University of Honolulu
Another great option for higher education in Honolulu, Chaminade University of Honolulu, is a private institution founded in 1955. With several accolades such as Niche's "#1 Best Student Life in Hawaii" and the number five spot for "Most Diverse Student Body for Private Universities" by Chronicle of Higher Education Almanac, Chaminade University provides a world-class education in a beautiful setting. With a great selection of programs ranging from associate's to doctoral degrees, Chaminade University of Honolulu is a great private option for furthering your education in Honolulu.
UAchieve
For those looking for supplemental learning for their school-aged children, UAchieve is a great option. UAchieve offers students tutoring for core subjects such as math, science, and English, as well as test preparation for the SAT, ACT, and SSAT. Helping students rationally identify and solve a huge variety of creative problems, UAchieve is a valuable tool in preparing young students for their educational future.
Looking for homes for sale in Honolulu?
Offering Oahu's highest density of educational opportunities for people of all ages, Honolulu is an ideal city to raise children and invest in yourself. If you're considering moving to the Honolulu area, you can trust realtor Tracy Allen to support your journey. With local knowledge of all the neighborhoods and complexities of Honolulu's luxury real estate market, Tracy will help you find your Hawaiian dream home. Contact Tracy Allen today!